April is Pet First Aid Awareness Month
Your dog ate the bag of chocolate chips that was left out on the kitchen counter? Or your pooch fell down the stairs and started limping?
Knowing basic first aid procedures is a really helpful way to avoid the feelings of panic that may accompany these situations. Knowing how to handle pet emergencies and accidents means that an emergency situation can be handled much faster and more appropriately.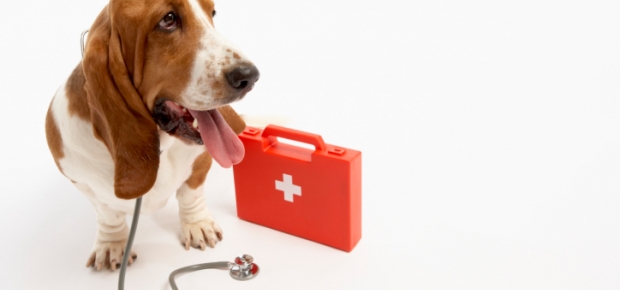 According to the American Animal Hospital Association (AAHA), 25 percent more pets would survive if just one pet first aid technique were applied prior to getting emergency veterinary care.
Check out this handy checklist that tells you all the supplies you should have on hand for pet first aid. At Pawz, we always have this first-aid kit on hand that you can buy online.
Emergency treatment and first aid for pets should never be used as a substitute for veterinary care, but it may save your pet's life before you can get your pet to a veterinarian. Be sure to read through these basic procedures and print out a copy to keep with your pet emergency kit.